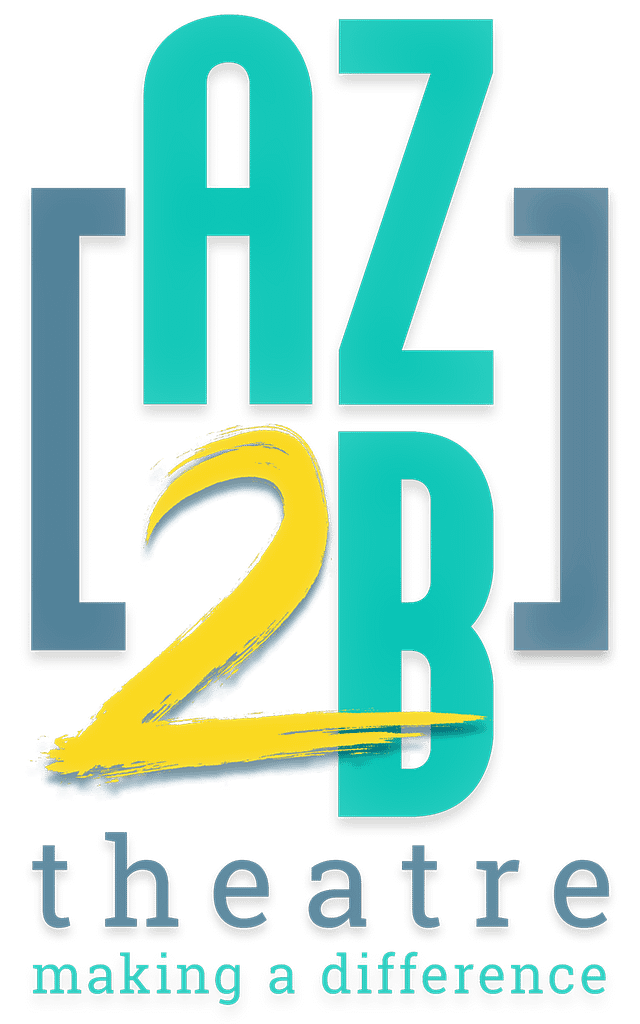 making a difference through theatre
Az2B Theatre specialises in creating innovative, impactful theatre for Arts in Health, Education & Training.  Set up with the intention of bringing great theatre to as many people as possible, it has generated a reputation for high quality, inspirational theatre which is exciting, entertaining and has something to say.
Az2B creates original work through a process of collaboration, evidence based research and a desire to impact change. "We believe in theatre that inspires, challenges and empowers as well as entertains." 
Az2B takes the "full theatrical experience" into the heart of the community, performing their unique brand of theatre in an eclectic range of venues.
"This play should have been shown at the G8 Summit on Dementia."
Baroness Greengross, Chair APPG on Dementia at The Houses of Parliament
"Where do grandma's go when they die? There's only one thing for it, an investigation!"
Leaving their den at the bottom of the garden, Timmy (age 10) and Poppy (age 5) go on an action packed adventure to try and find Poppy's grandma who has recently died. Poppy wants to tell her "something really important" but they've got to find her first!
You would not want to be a resident at Marshall Joan's Care Home. Demotivated staff, no stimulation and a culture that lacks care. Fortunately they've just failed their CQC inspection leading to a change of ownership and a new management team.
Are things about to change?
Let's hope so!
This play is written from the perspective of a young child, Lilly, whose grandma develops Alzheimer's.
It explores their changing relationship from Lilly's initial recognition that there is something wrong with her grandma, through the unfolding challenges and final acceptance and understanding of the disease.
Seeking to make a difference
and acting as a catalyst
for positive change