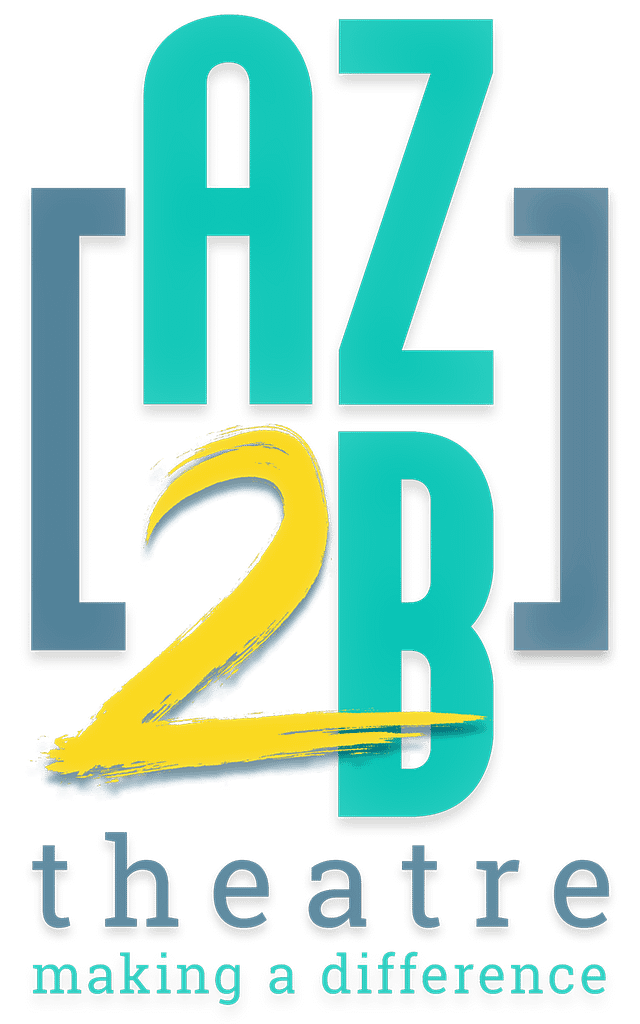 A unique brand of high quality theatre
Az2B Theatre Company creates original work through a process of collaboration, evidence based research and a desire to impact change. We believe in theatre that inspires, challenges and empowers as well as entertains. We take the "full theatrical experience" out into the community, performing our unique brand of high quality theatre in an eclectic range of venues:
Theatres, Community Centres, Village Halls, Schools, Colleges, Universities, Hospitals, Youth Centres, Conference Centres, Offices, Care Homes, Hospices, Football Stadiums, Museums, Libraries Galleries, Churches, The Houses of Parliament and an old Dairy!
If you've got the space, Az2B can perform in it!
Inspires, challenges and empowers!
Az2B began it's journey in October 2012 with Grandma Remember Me? A powerful, moving story looking at the journey of dementia through the eyes of a child. Applicable for all ages, it explores the wider impact on family, the need for support an understanding within our communities and the importance of memories and relationships within our lives and how to keep and treasure them.
After several national tours and international performances in India, we responded to requests from our audience to develop a second play exploring the next stage of dementia.
Can't express how amazing this performance was!
Life changing!
The collaboration process began in March 2016 supported by Arts Council funding. Acting as a companion piece to Grandma Remember Me? What do you see? explores the later stages of dementia within a care home setting and the importance of good leadership to impact positive change. It looks at the importance of life histories within person centred care, challenges taboos around death and shows the possibility of choice and the empowerment advance end of life care planning brings.